Aegis X Kit
The GeekVape Aegis X vape kit is a sub ohm vape kit that's recommended for intermediate to advanced users. Capable of a 200W maximum output this kit is powered by two 18650 vape batteries (sold separately). Continuing the tradition of the Aegis device range, the Aegis X kit is waterproof, dustproof and shockproof. Each kit comes complete with the GeekVape Cerberus 2ml vape tank, that features adjustable airflow, top filling and uses mesh coils.
Features:
GeekVape sub ohm vape kit
Requires dual 18650 vape batteries
1 – 200W output range
Waterproof, shockproof, dustproof
AS 2.0 advanced chipset
Variable Wattage mode
Temperature Control mode
Variable Power Curve mode
Bypass mode
2ml direct to lung vape tank
Dual adjustable airflow
Top filling
Mesh coils
The Geekvape Aegis X kit while being rugged and durable is still ergonomically designed so it fits well in your hand.  The inbuilt chipset offers a fast ramp-up and customisable output modes – for a truly advanced experience. When it comes to set up, the menu system is quick to navigate thanks to the newly developed user interface. Not just protected on the outside, the Aegis X has multiple inbuilt safety protections, keeping the kit and you, safer.
By using Variable Wattage mode, you can easily select a power output between 1 – 200W, more than enough to support the Cerberus tank. Variable Power Curve works similarly, but lets you programme a series of wattages the device will fire at. Temperature Control mode, increases compatibility, giving you the chance to use different coil types. Finally, for a hard-hitting vape, you can switch to Bypass mode that draws the maximum Amp (power) from your batteries to heat your coils.
Designed to offer enhanced cloud production, the Cerberus vape tank is ideal for sub ohm vaping. Capable of holding up to 2ml of e-liquid, refilling is a simple task, thanks to the top filling mechanism. Looking for a tighter or looser draw? Use the dual adjustable airflow to restrict or increase the flow of vapour to suit your style. The kit comes supplied with 0.3 Ohm GeekVape Super Mesh vape coils, working best with high VG e-liquid, that's 60% VG or higher.
Contains:
1 x Geekvape Aegis X 200W Vape Mod
1 x Geekvape Cerberus 2ml Sub Ohm Tank
2 x Geekvape Supermesh 0.3 Ohm Coils (one pre-installed)
1 x USB Charging Lead
1 x User Manual
1 x Spares Kit
Important information about sub ohm vaping:
This device is intended for sub ohm vaping. Sub ohm vape kits require a greater amount of knowledge and experience to use safely. They use specially designed coils that register below 1.0 Ohm resistance, for use at higher wattages. These kits will also feature advanced modes that require a knowledge of vaping to be used correctly.
We recommend you do not use an e-liquid that has higher than a 6mg nicotine strength, this will be too harsh on the throat. Sub ohm vaping produces more vapour and because of this, an increased throat hit. High VG e-liquids will allow you to experience greater vapour production when used with this kit.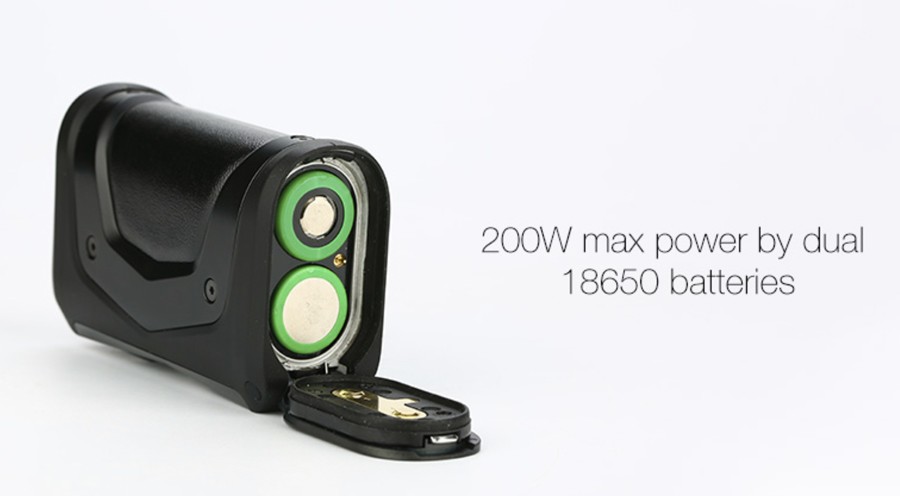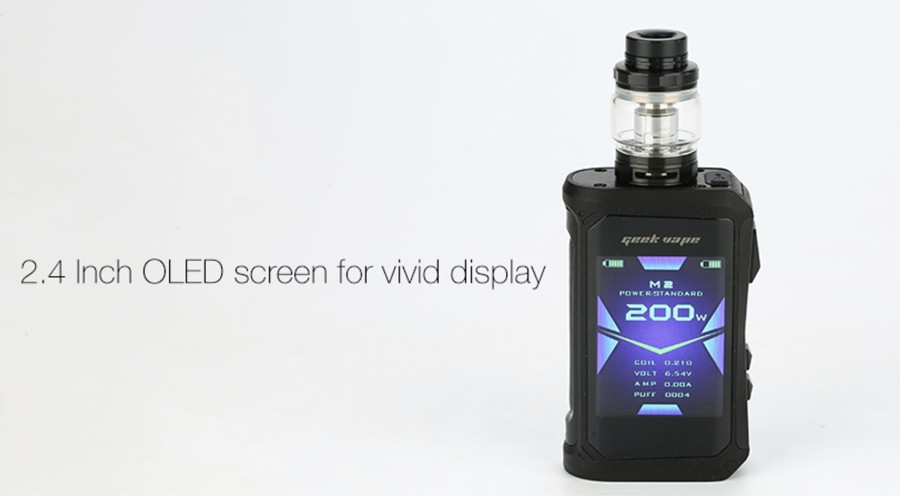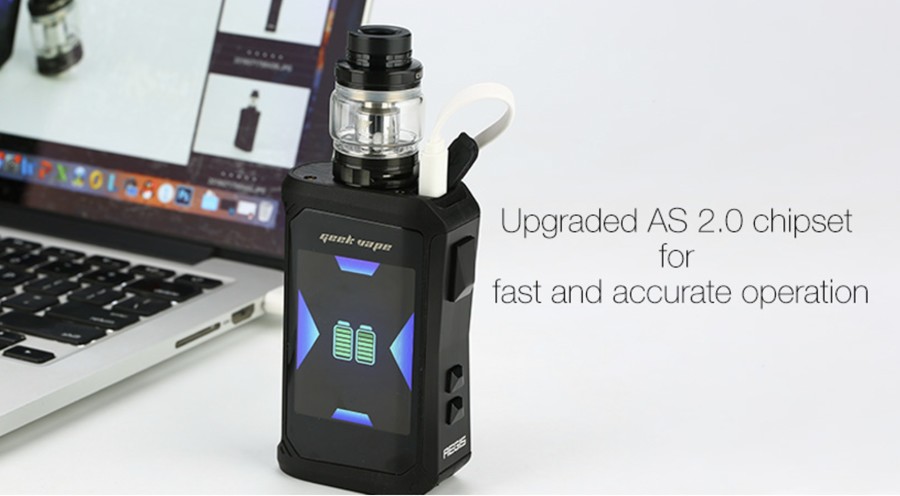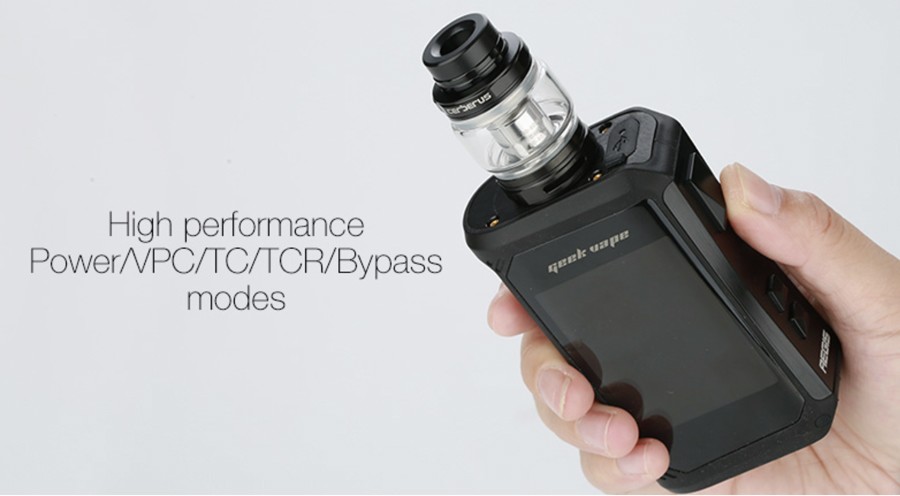 Additional information
| | |
| --- | --- |
| Colour | Gunmetal & Camo, Rainbow & Black |