Nord 50w
Nord 50w
£29.99
Smok - Kits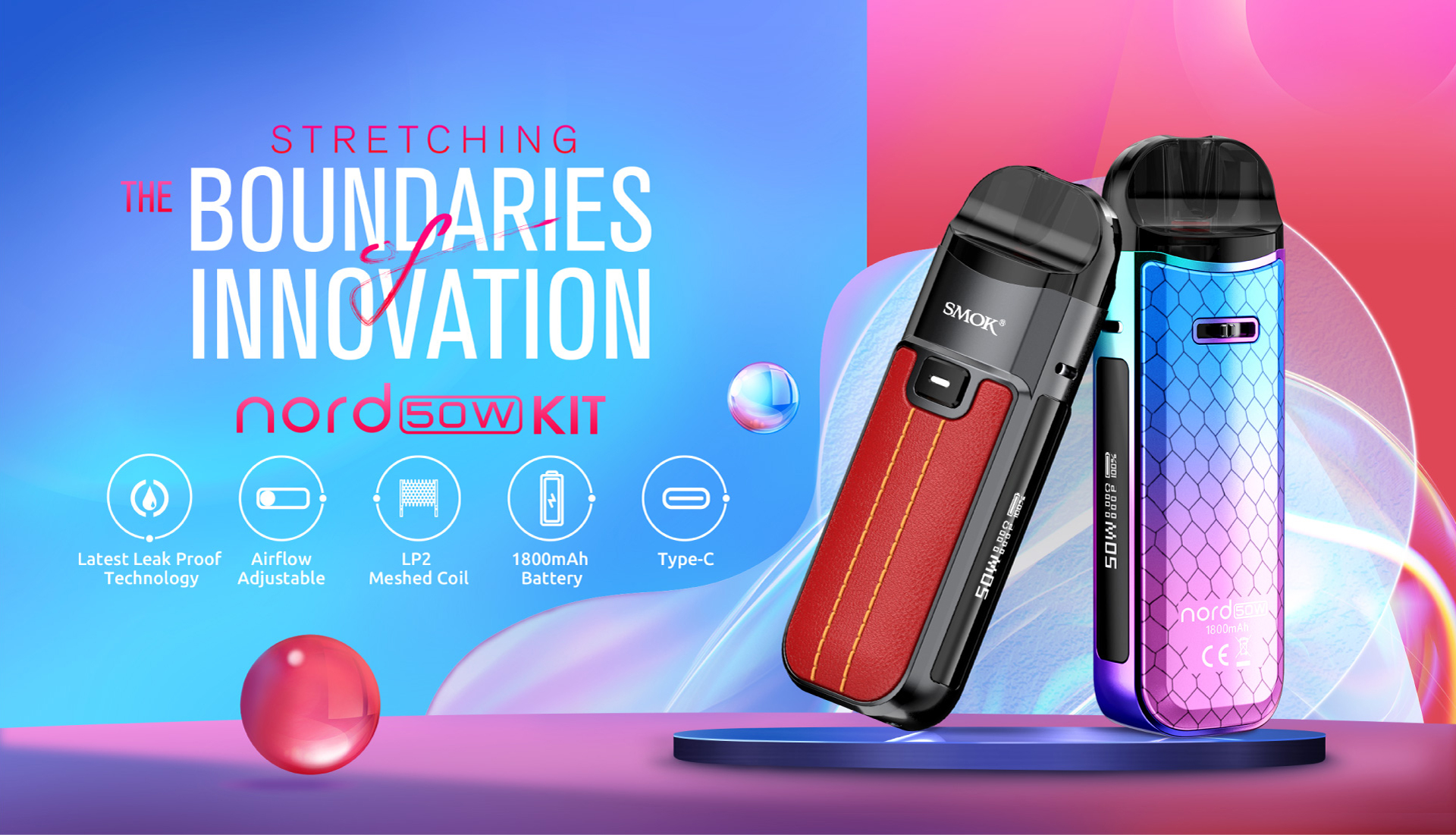 Thanks to continuous optimization and stable iterations, the new nord 50W sets new standards for
the nord series with an internal 1800mAh battery bringing you up to 50W of power to your satisfaction.
The kit includes two versatile pods that work perfectly with the upgraded airflow system to deliver
scrumptious flavor and massive vapor: one is the nord pod compatible with nord coil series,
and the other is the LP2 pod compatible with LP2 coil series with enhanced leak-proof technology.
Based on the classic appearance, the nord 50W advances into two collections featuring a variety of colors
and premium textures to match your mood of the day. Innovation keeps changing the vaping experience!
15 COLORS AVAILABLE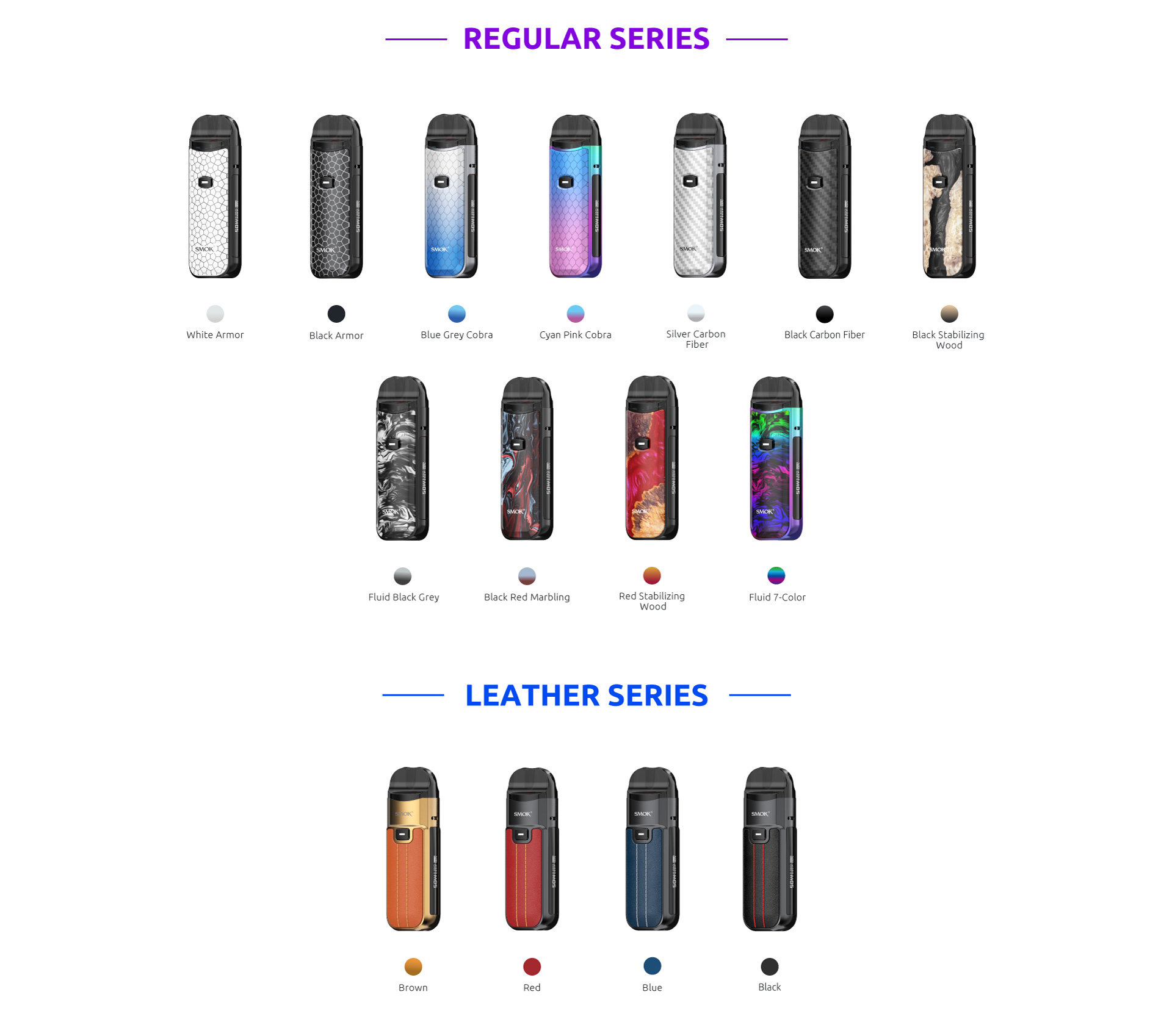 THE KIT INCLUDES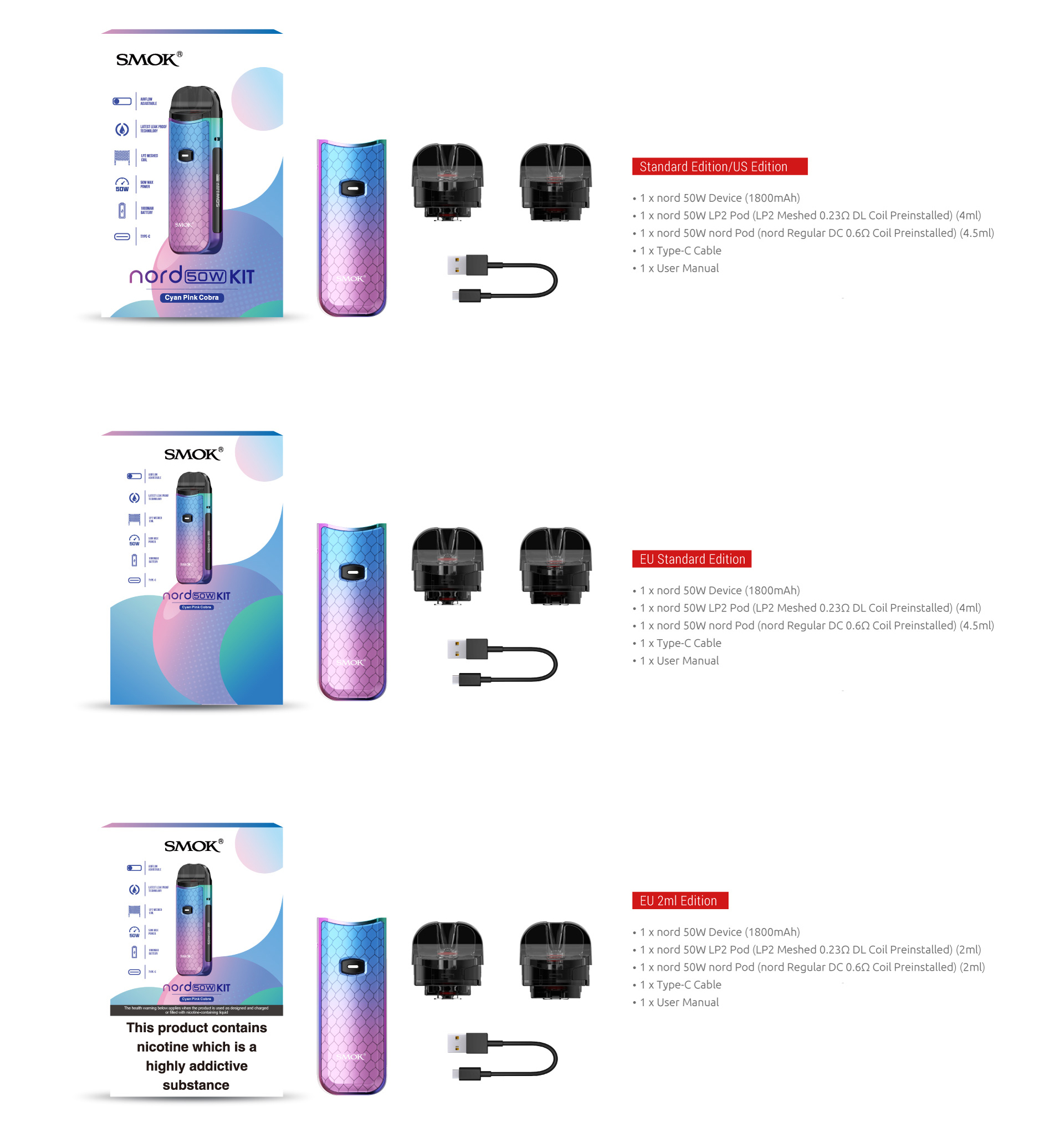 CAN'T TAKE MY EYES OFF YOU
Classic and iconic outside, intelligent and powerful inside. The nord 50W comes in two collections with the most
intriguing color scheme and sought-after textures to show off its innate elegance.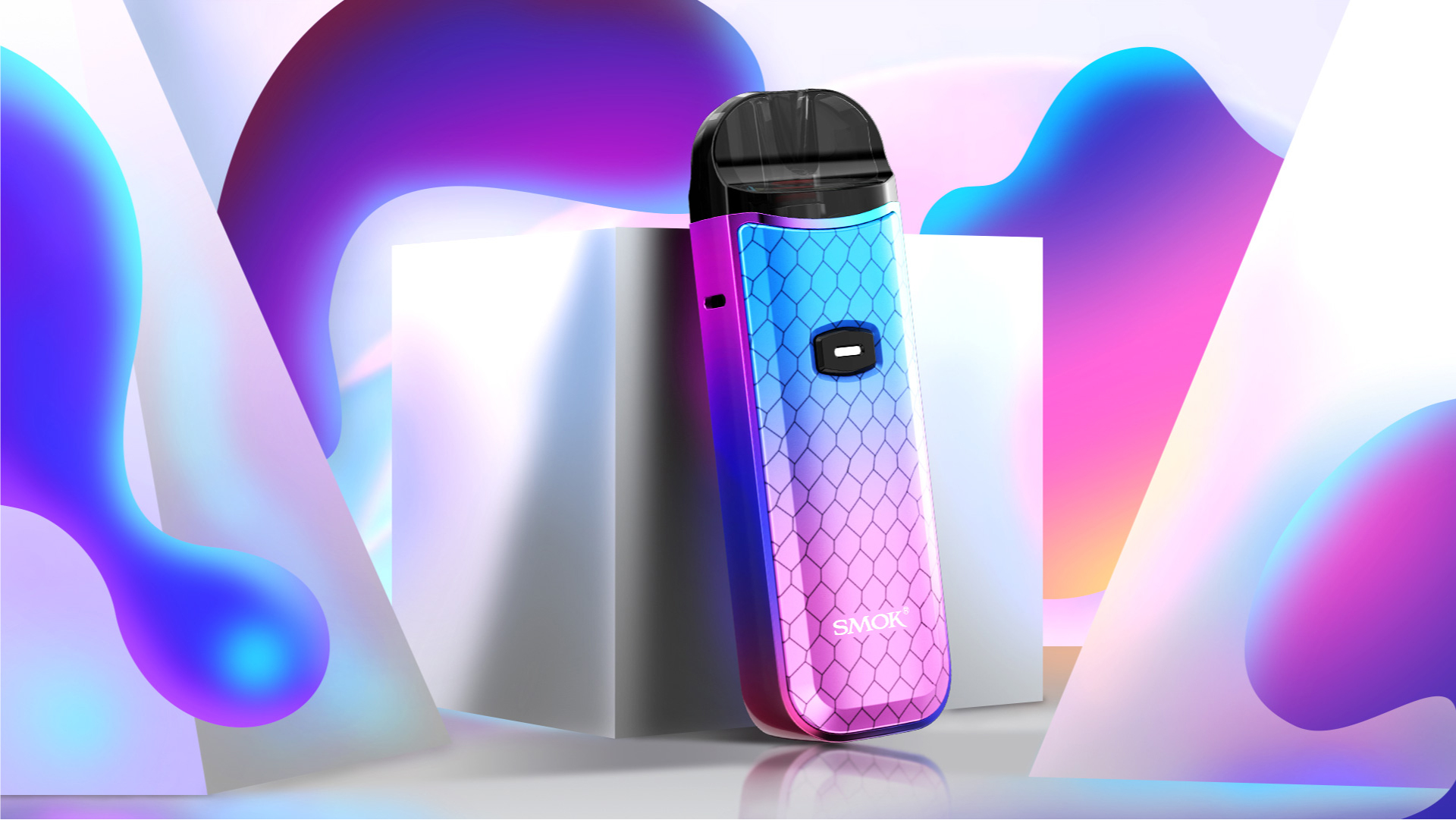 ADJUSTABLE AIRFLOW. TAILORED TO YOUR TASTE.
The air intakes on both sides can be adjusted by moving the air switch on the back of the device to
achieve the ideal vaping style with the most mellow flavor.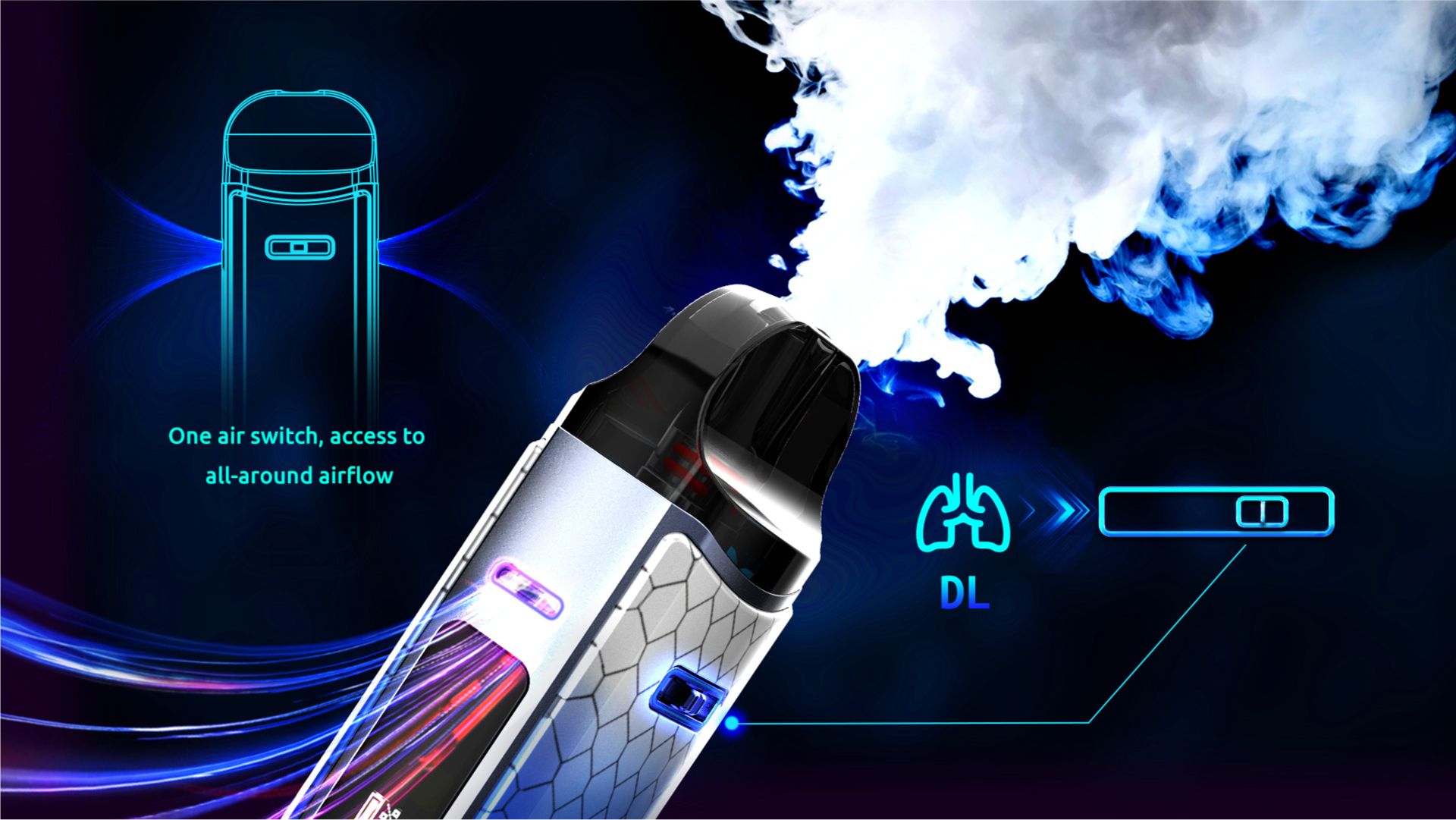 RICH FLAVOR AND VAPOR IN EACH PUFF
When the meshed coil gets in touch with the saturated cotton, delightful taste
with smooth flavor and rich vapor arises spontaneously.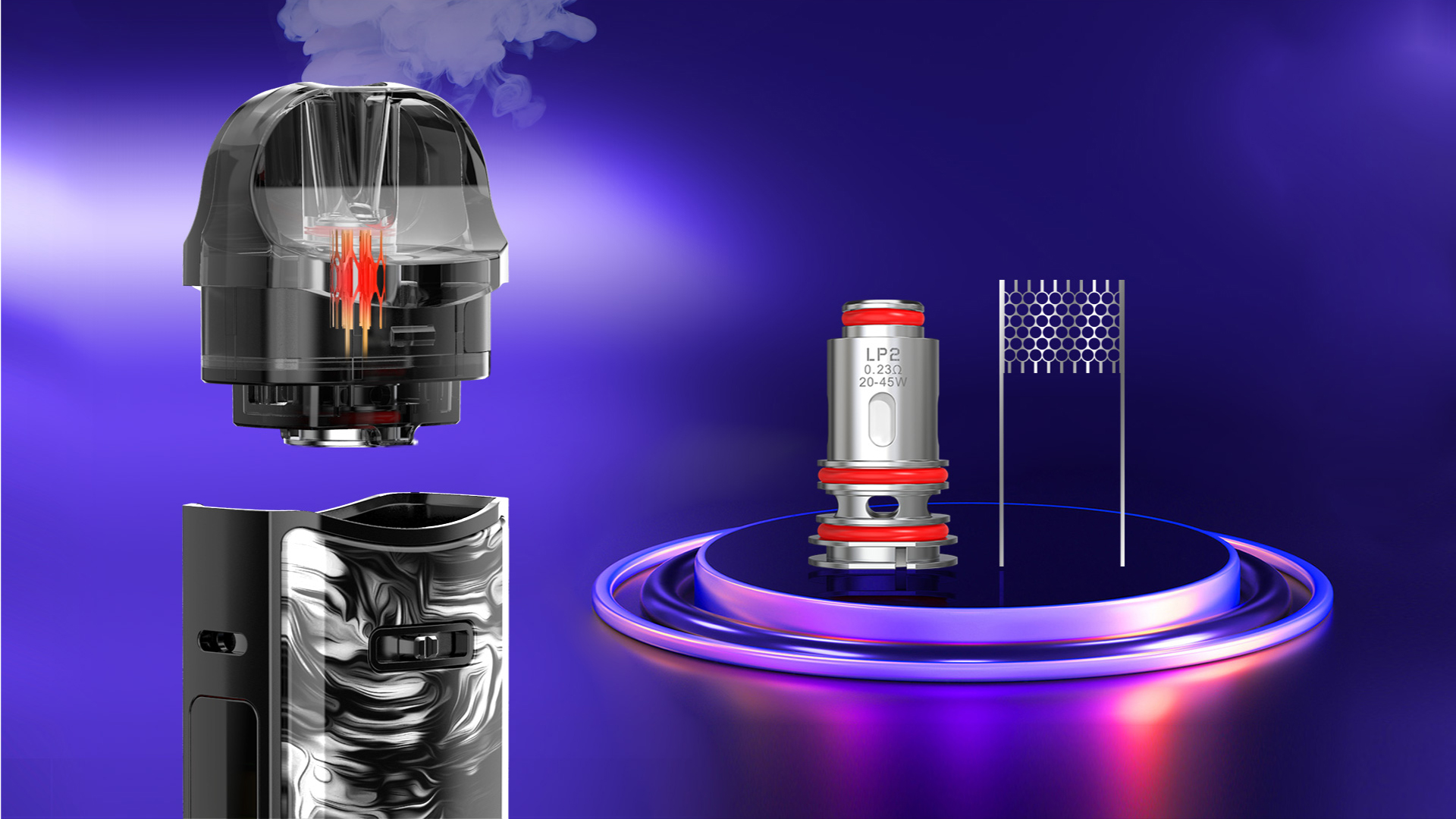 LEAK-RESISTANT POD. SAFE AND SOUND.
When the coil is inserted into the pod, the specially designed base part of the pod can lock the e-liquid and
the condensate generated during vaping, helping to further prevent leakage.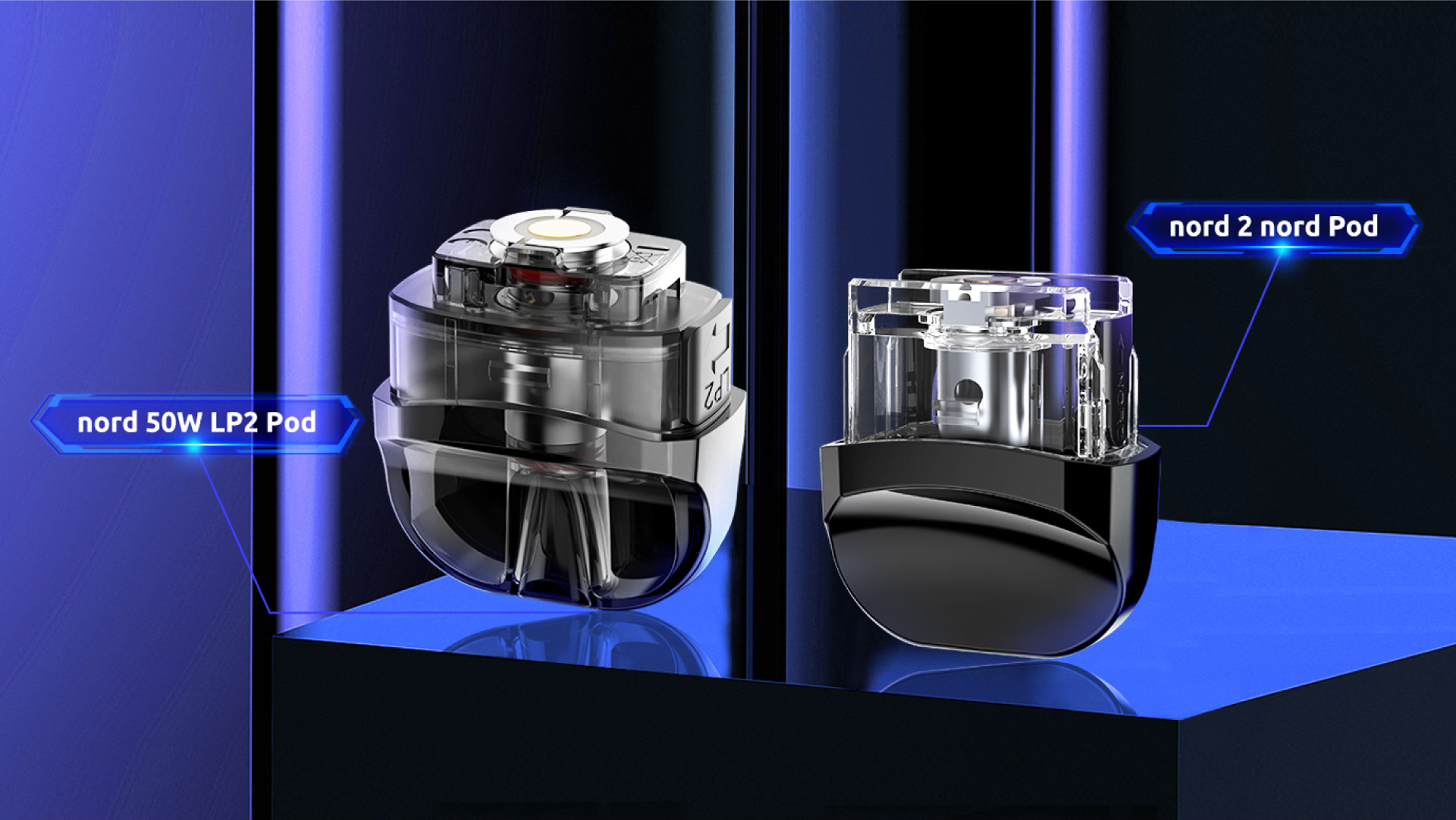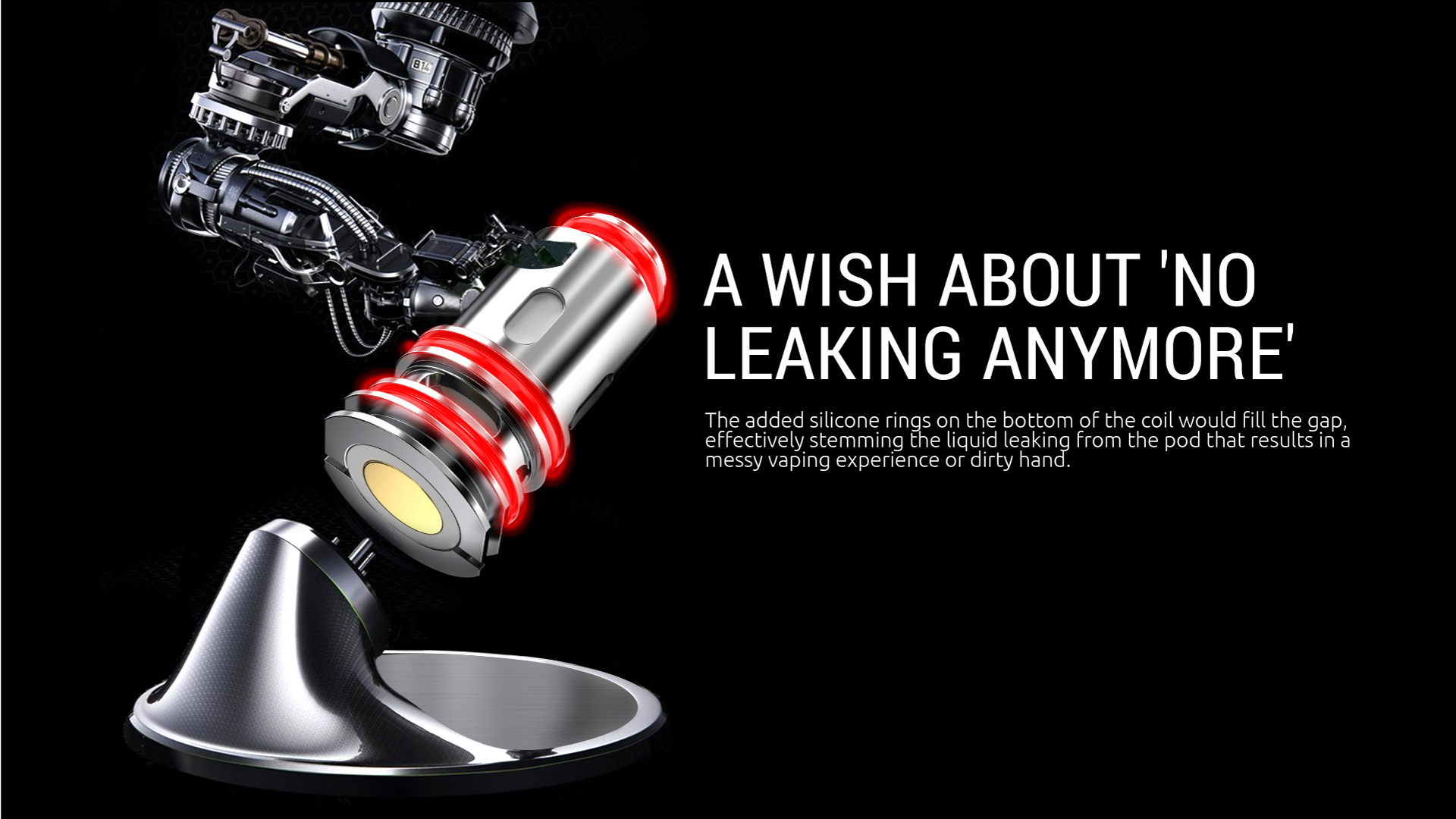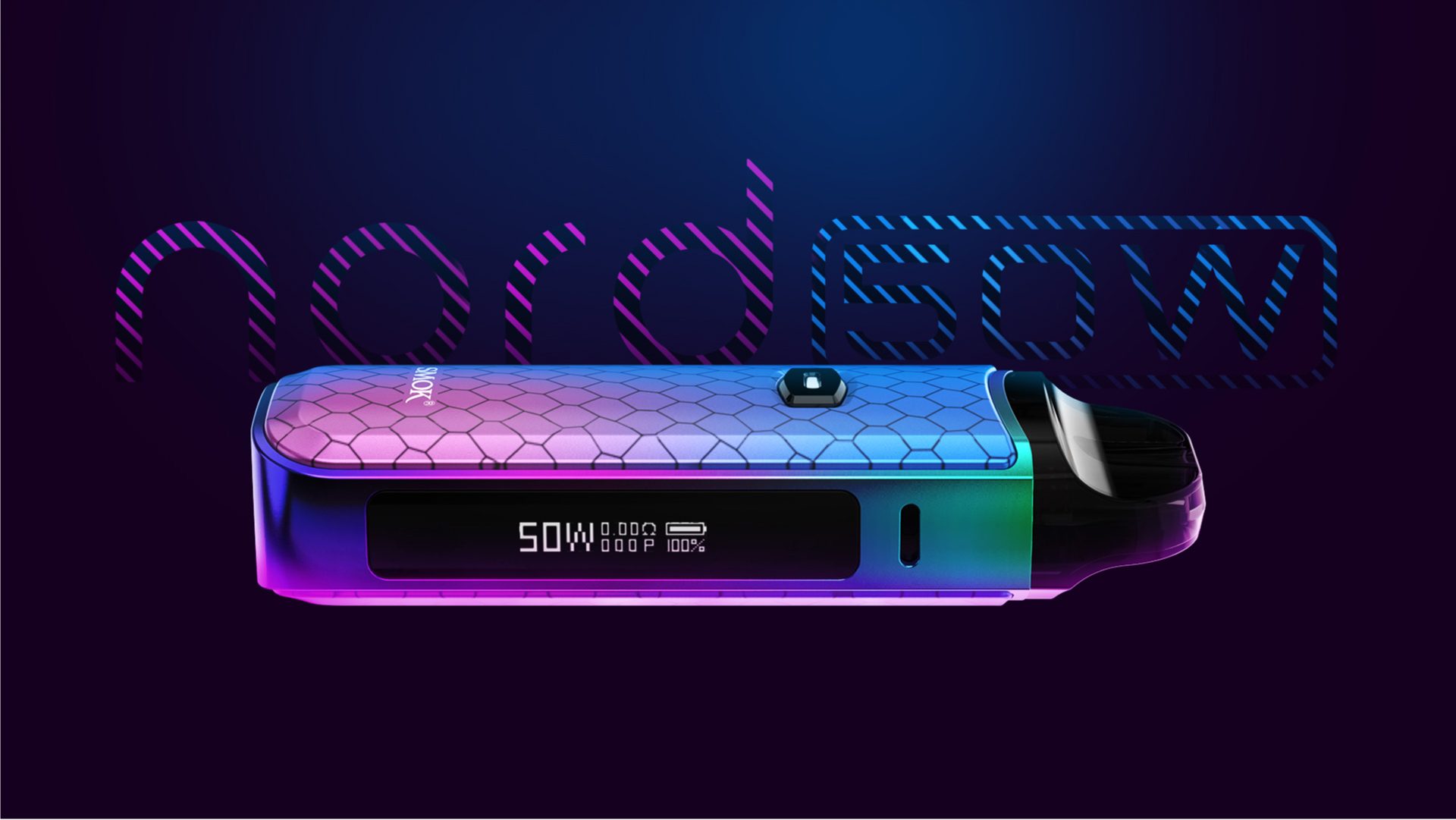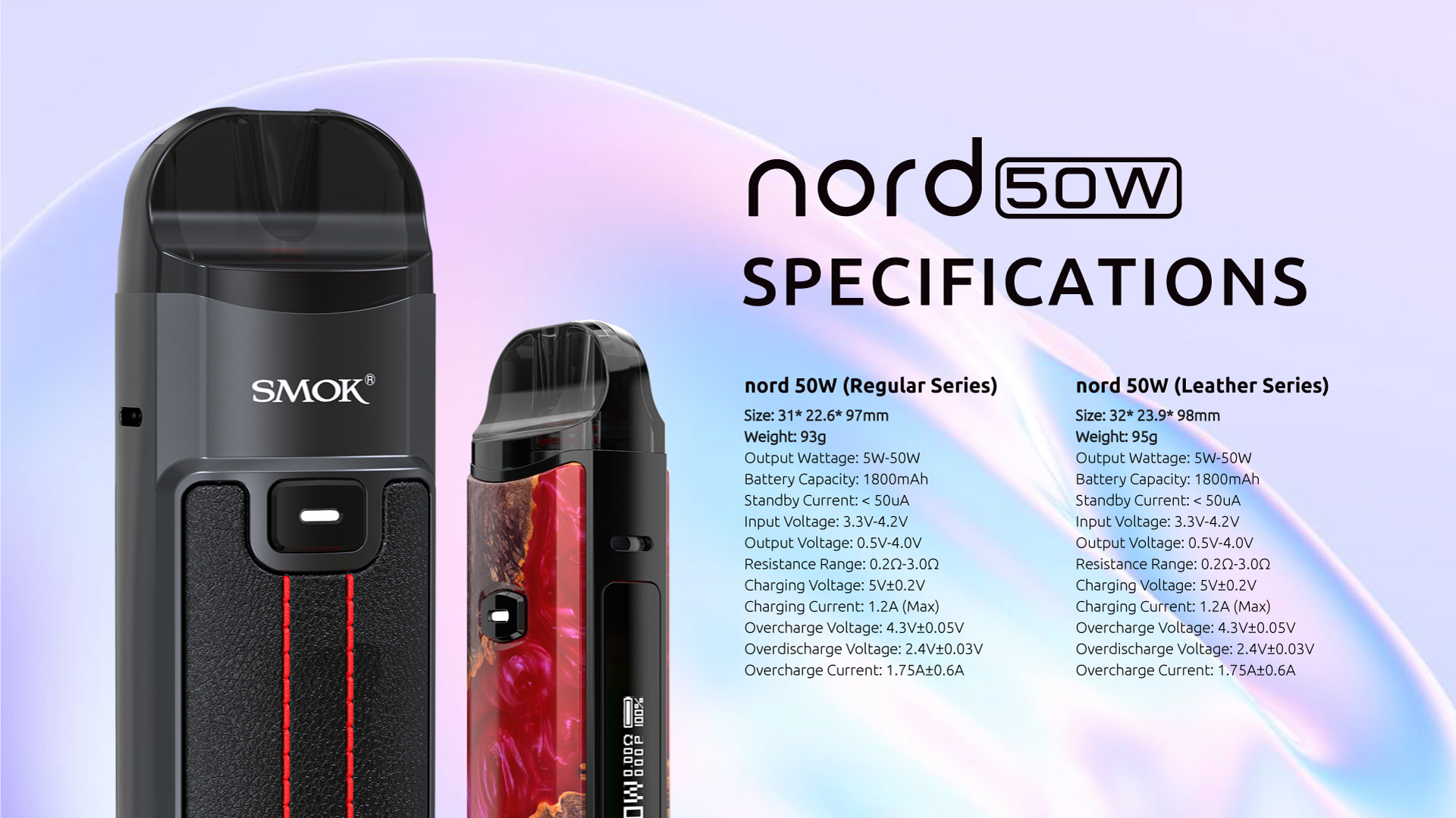 COMPARISON AMONG NORD 2, NORD 4 AND NORD 50W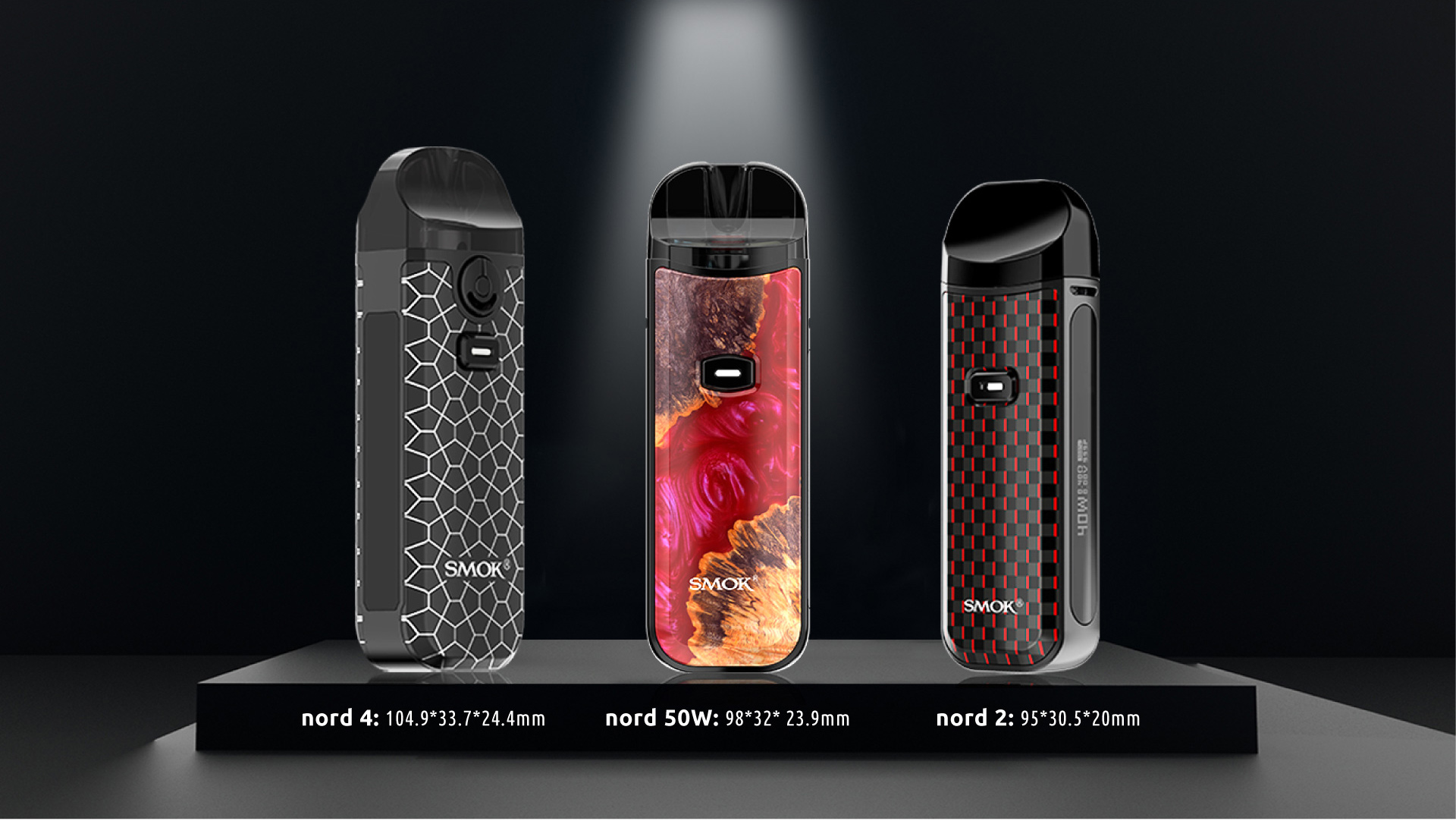 TWO TEXTURES. DUAL PLEASURE.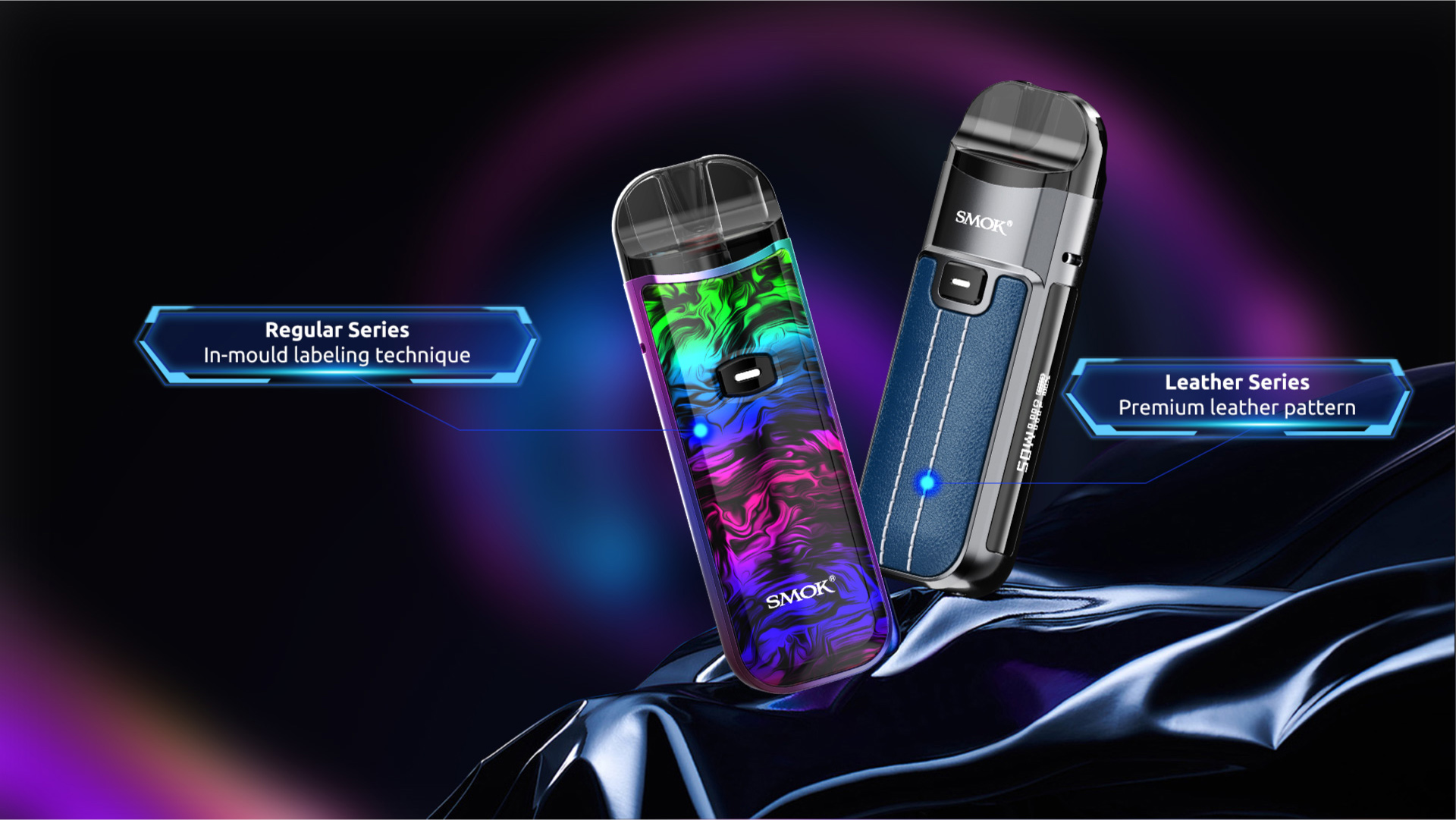 COMPONENTS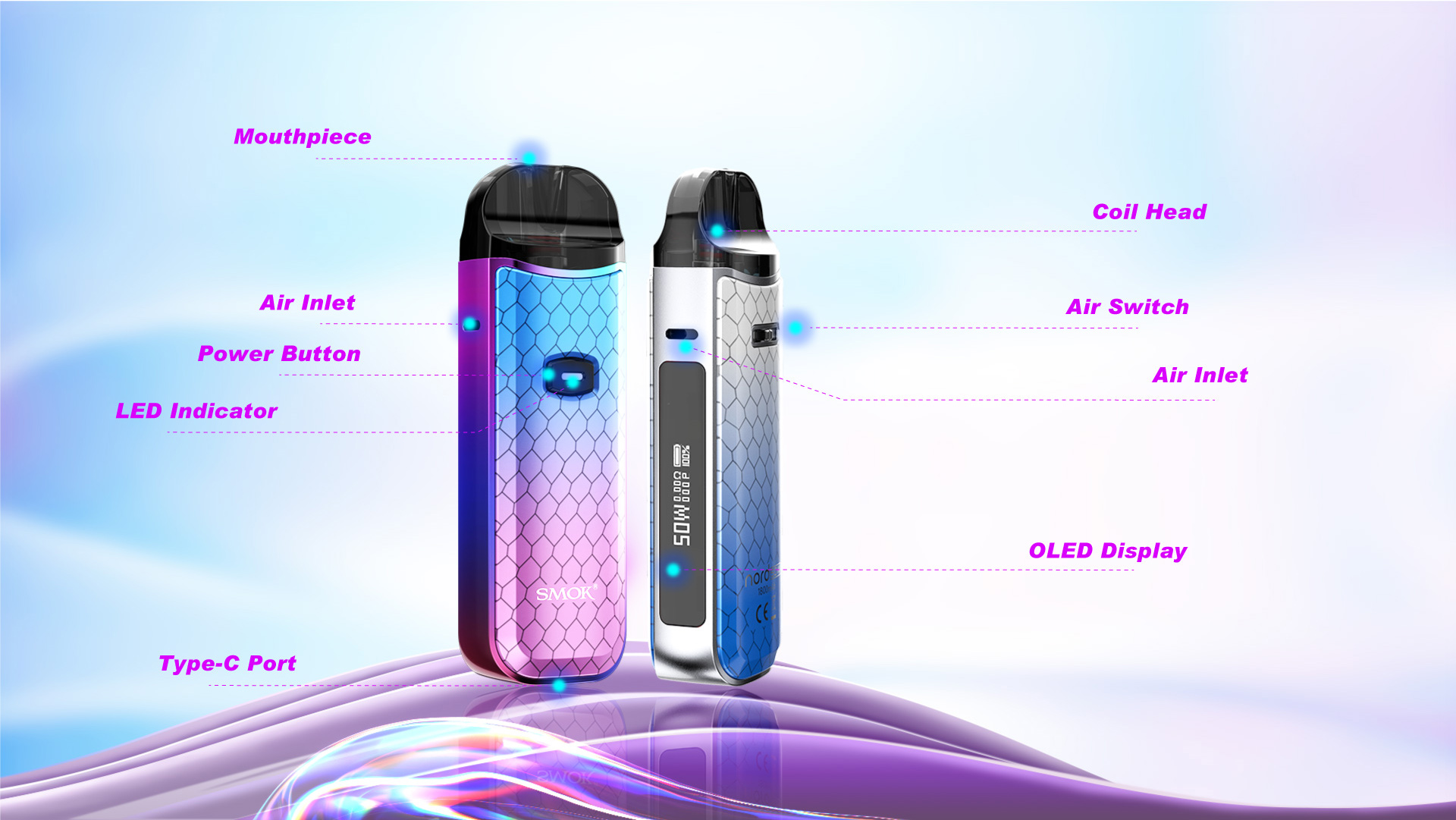 TAKE CARE OF YOUR DEVICE
AT ALL TIMES
The flashing frequency of the white LED light can show various function protections and tell you the status of the device.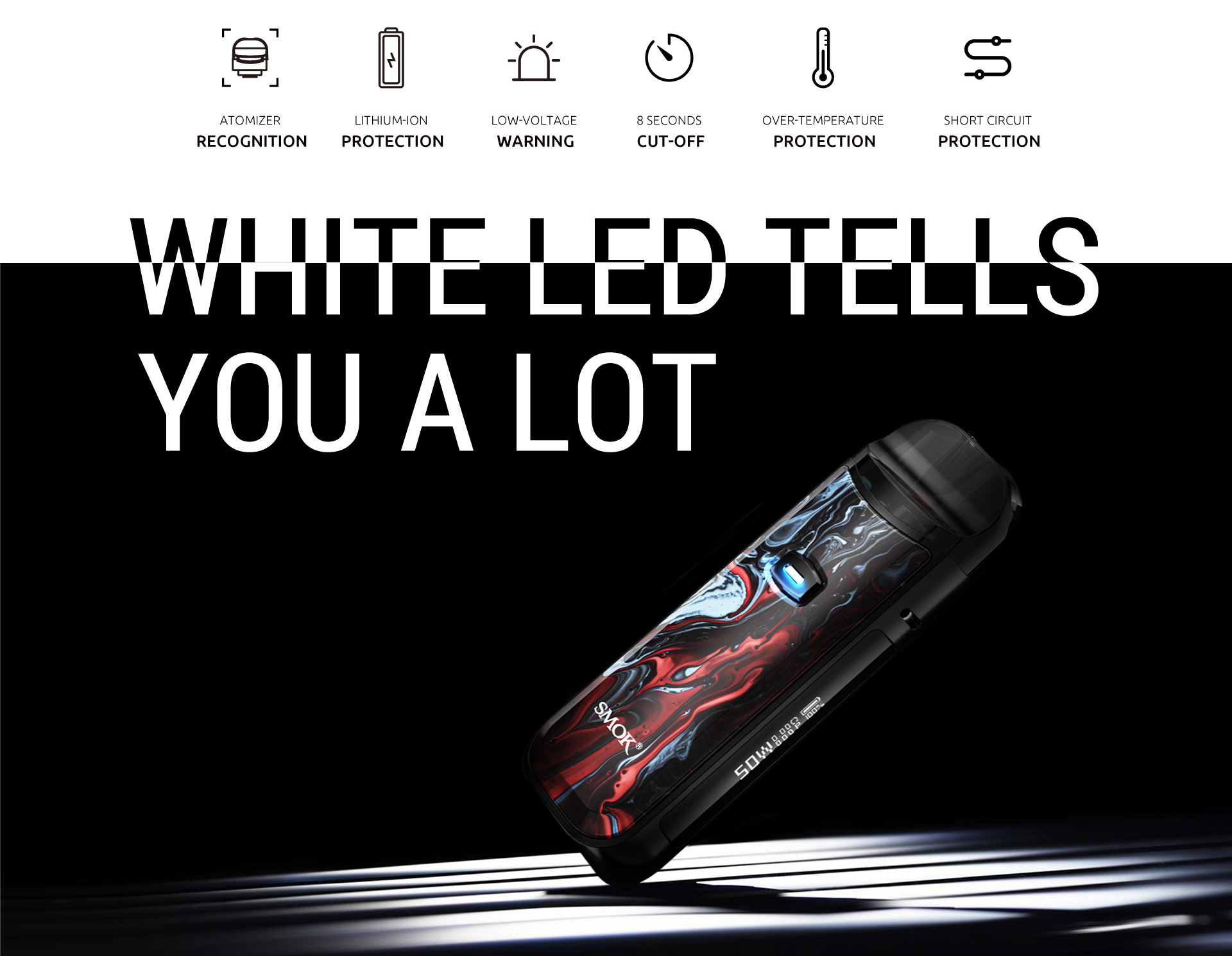 MAXIMUM POWER
Up to 50 watts of horsepower can easily handle all of your vaping needs, ensuring a worry-free vaping all day long.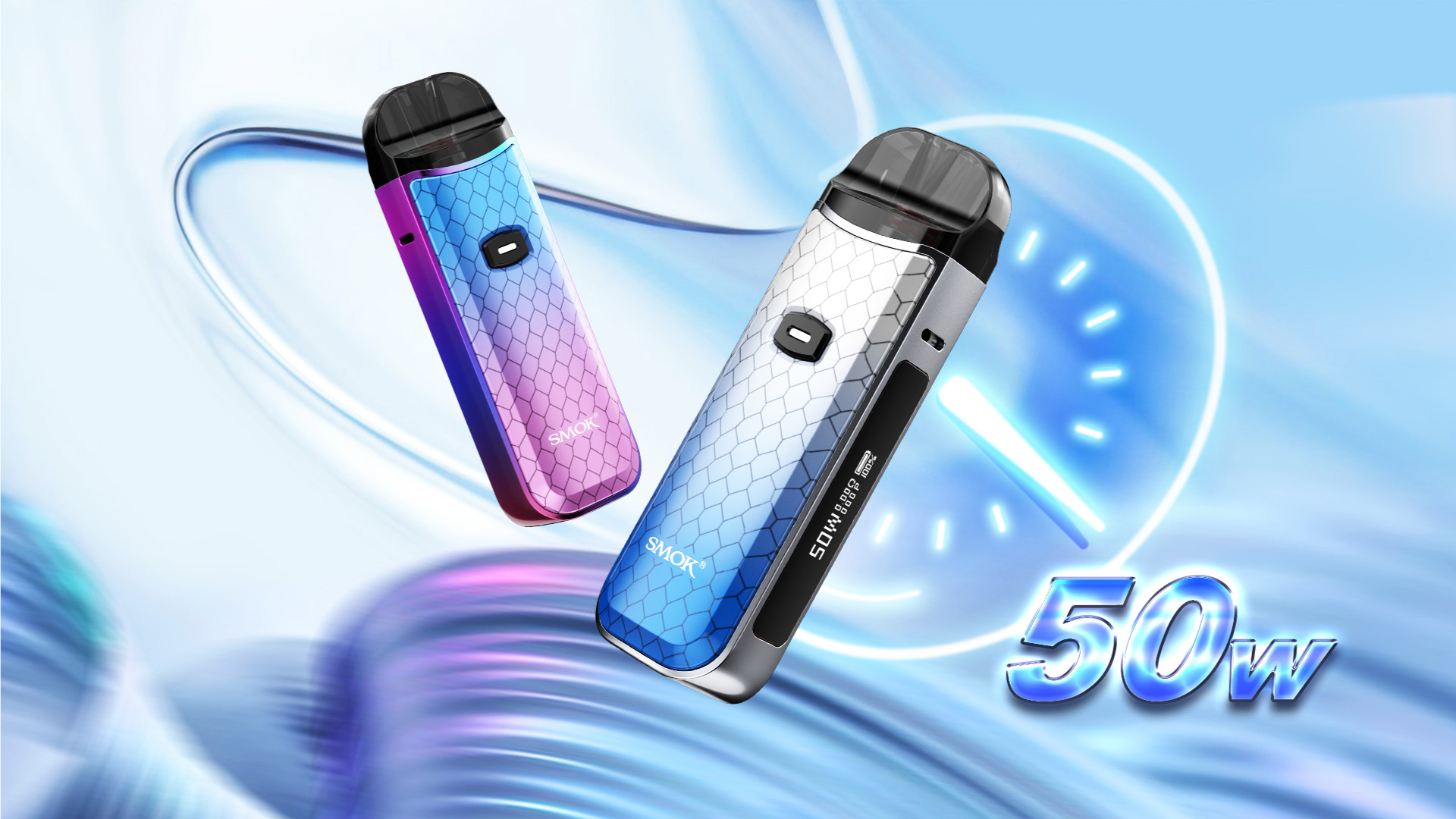 1800MAH BATTERY
All-day 1800mAh battery life, ready to work whenever you need it.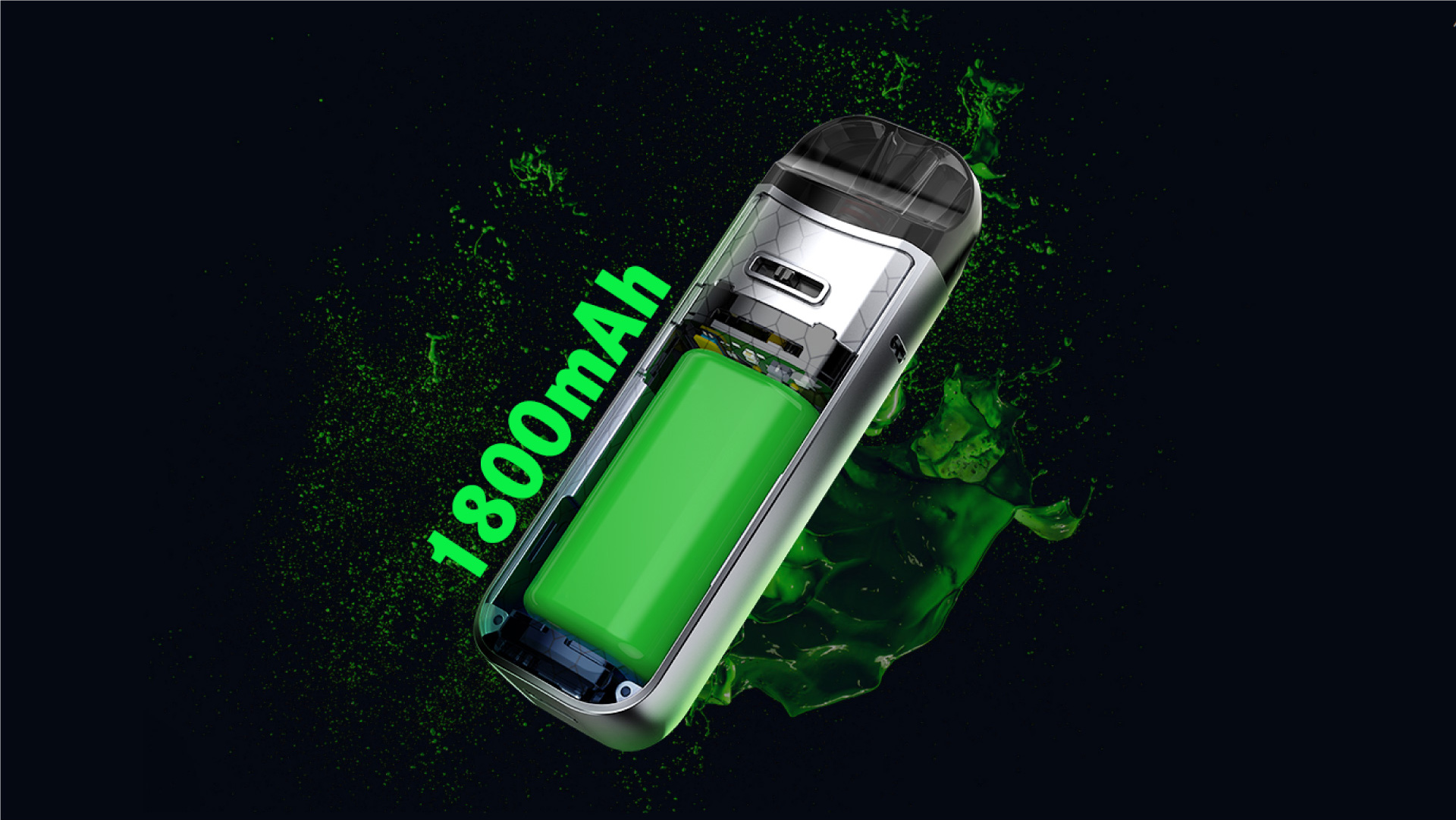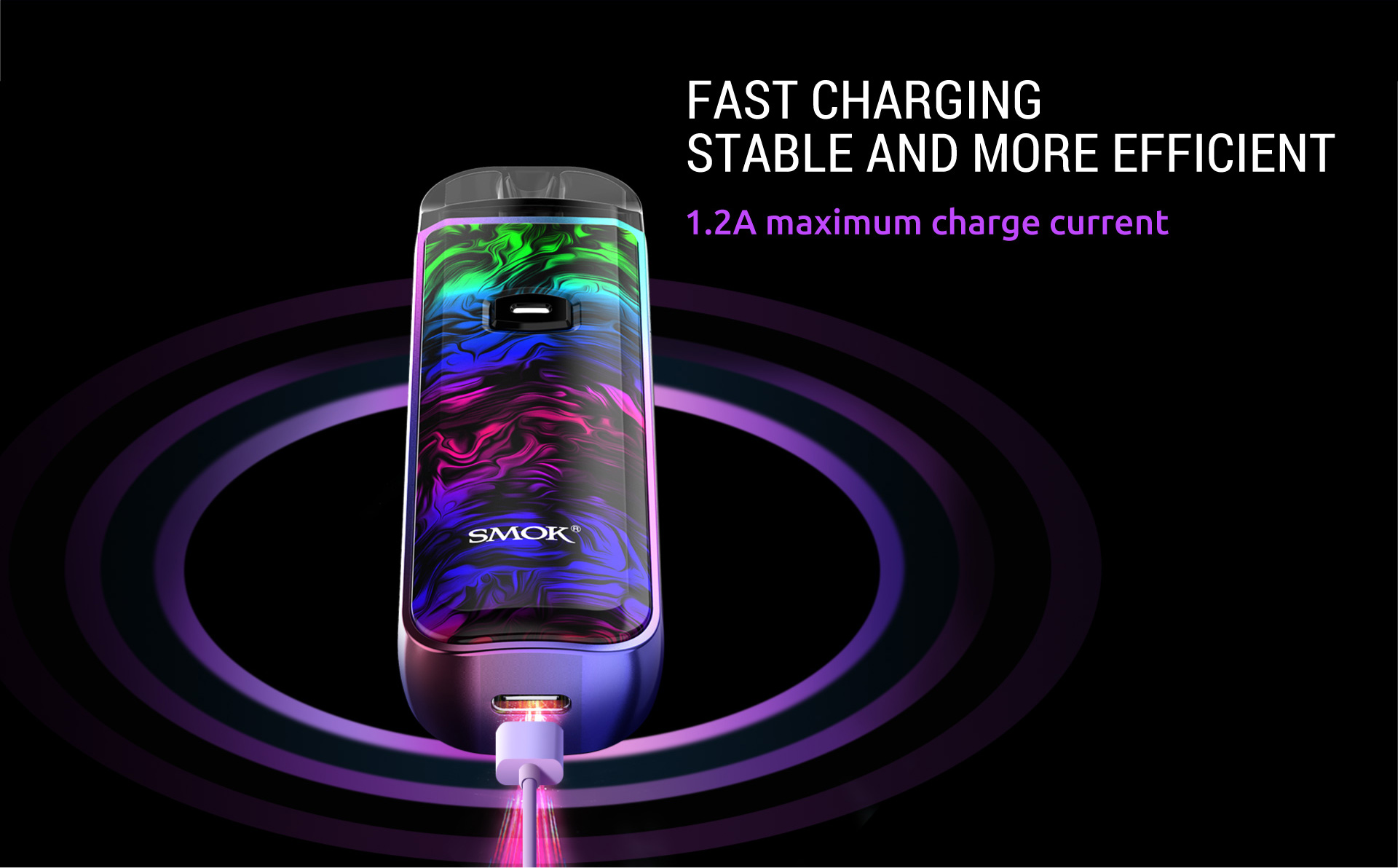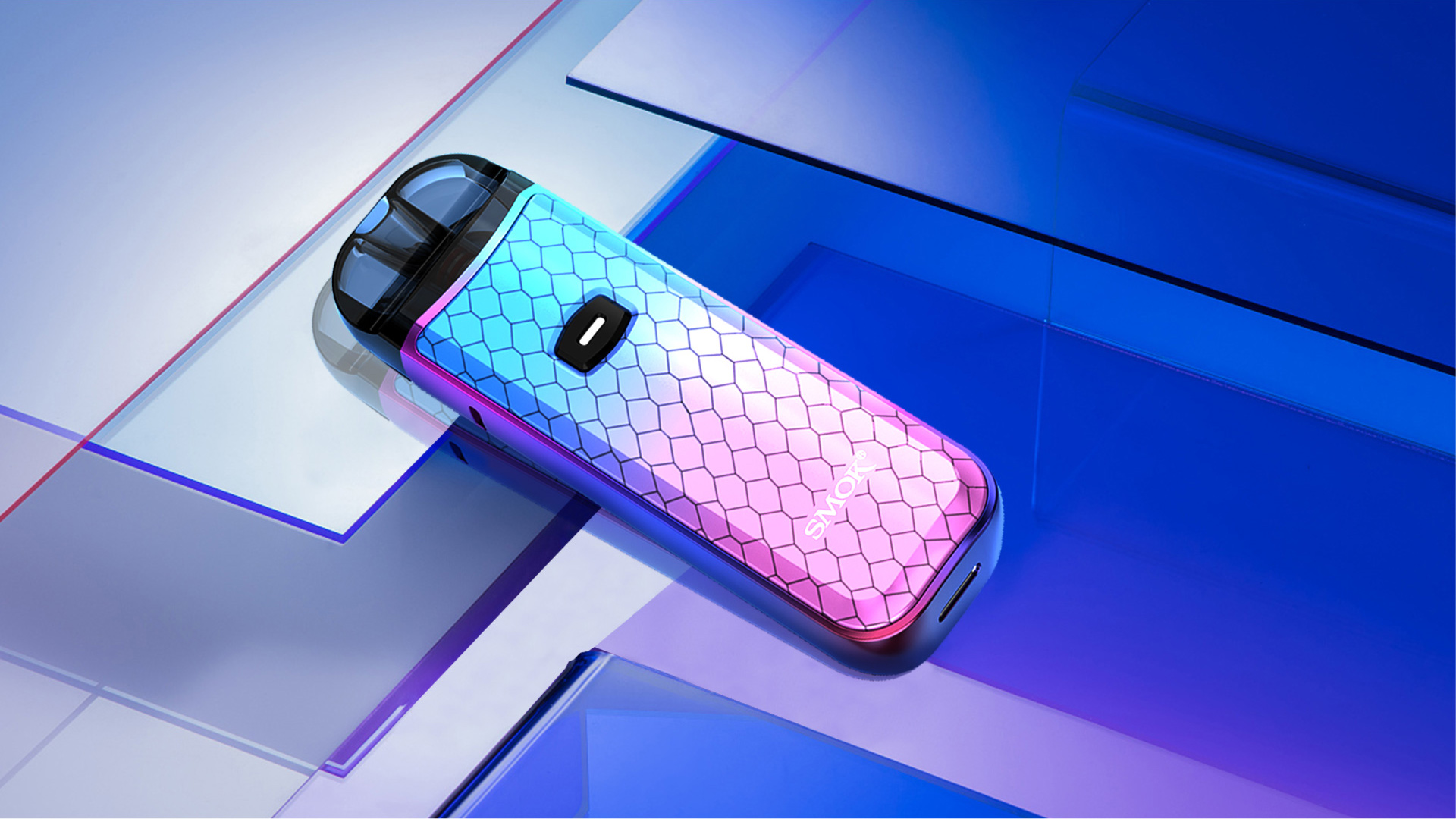 3 REPLACEABLE PODS. 3 COIL OPTIONS.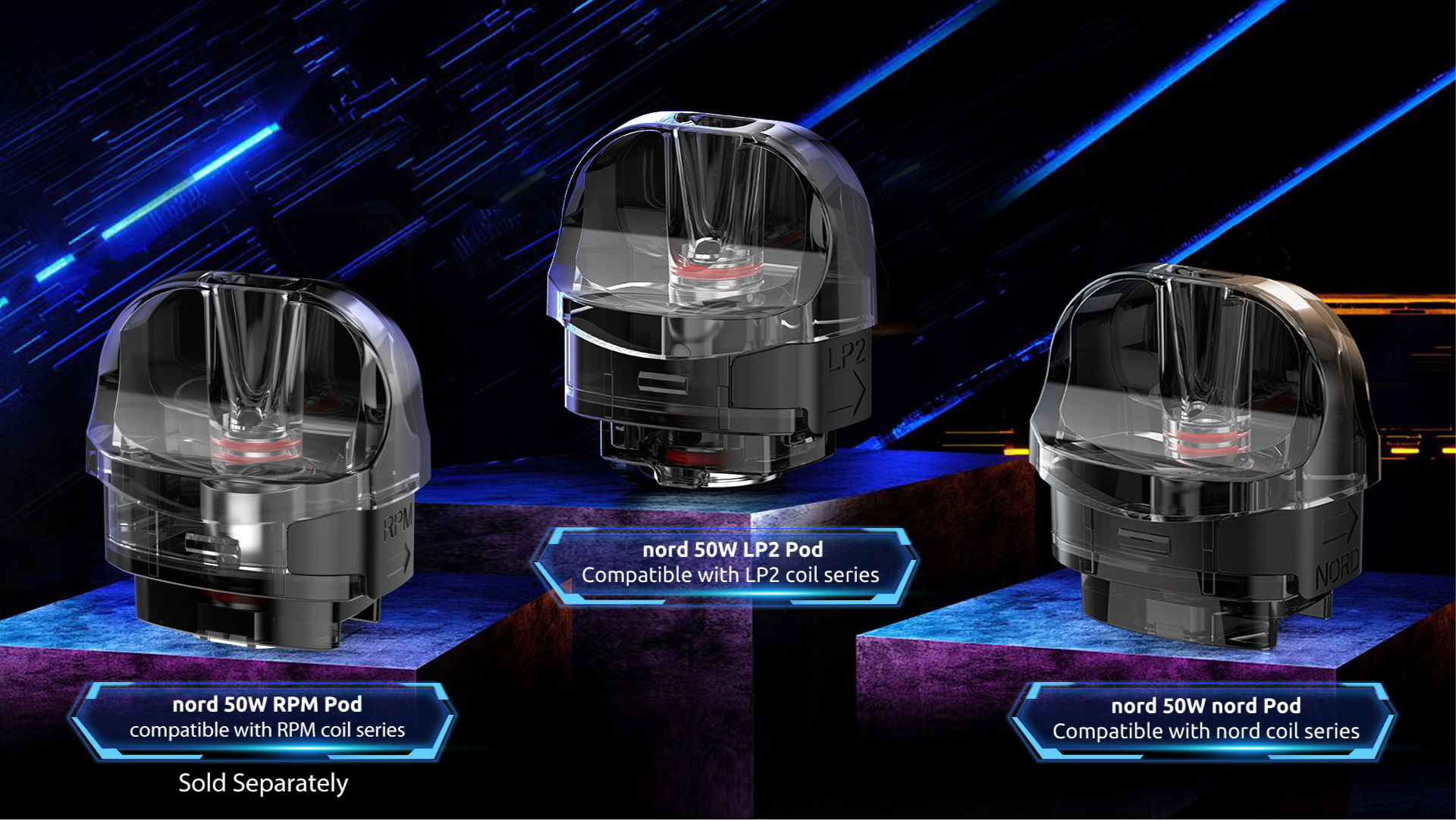 JUICE AT A GLANCE
Three refillable pods of 4ml (nord 50W LP2 Pod), 4.5ml (nord 50W nord Pod),
and 4ml (nord 50W RPM Pod, sold separately) bring you delightful puffs.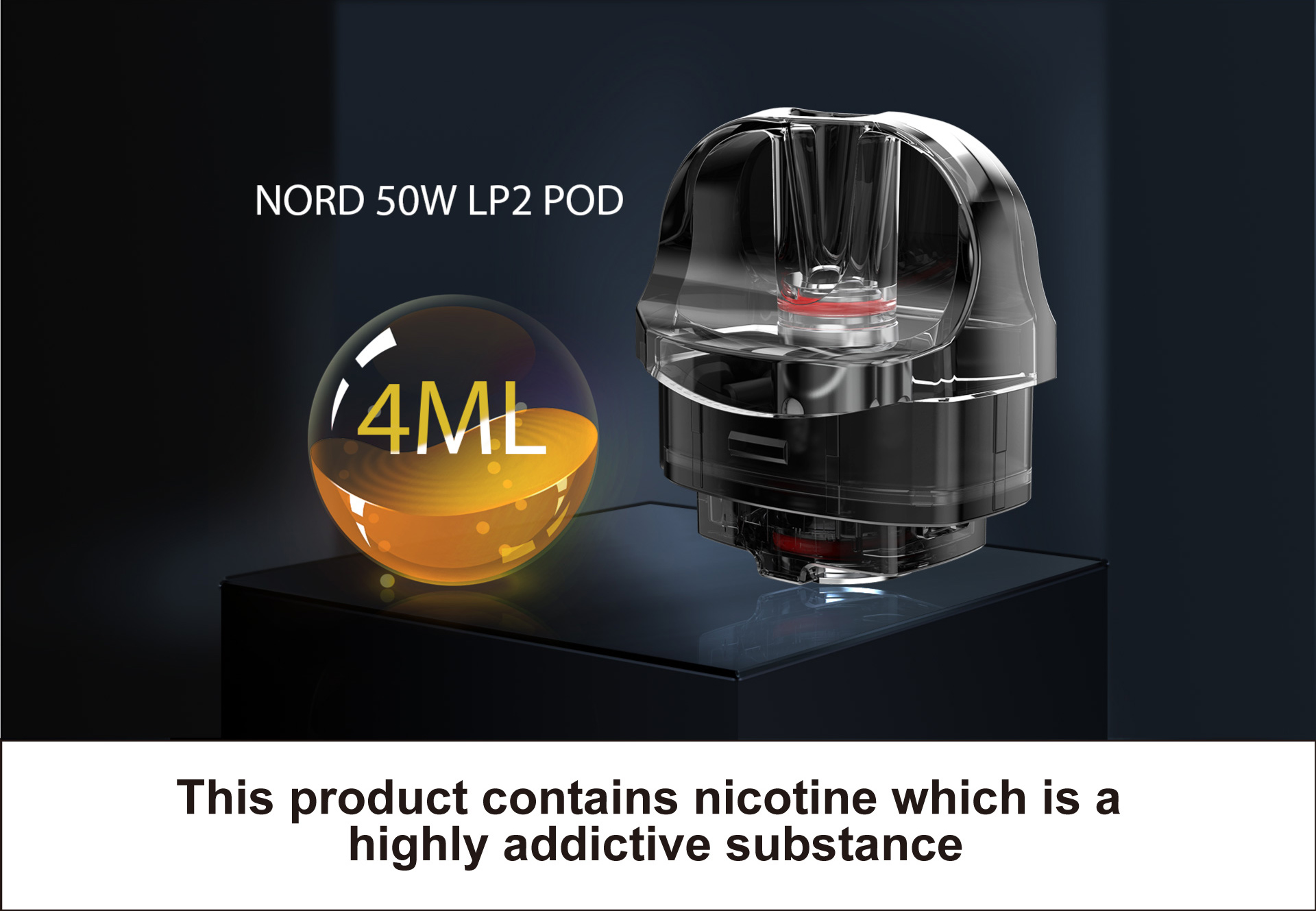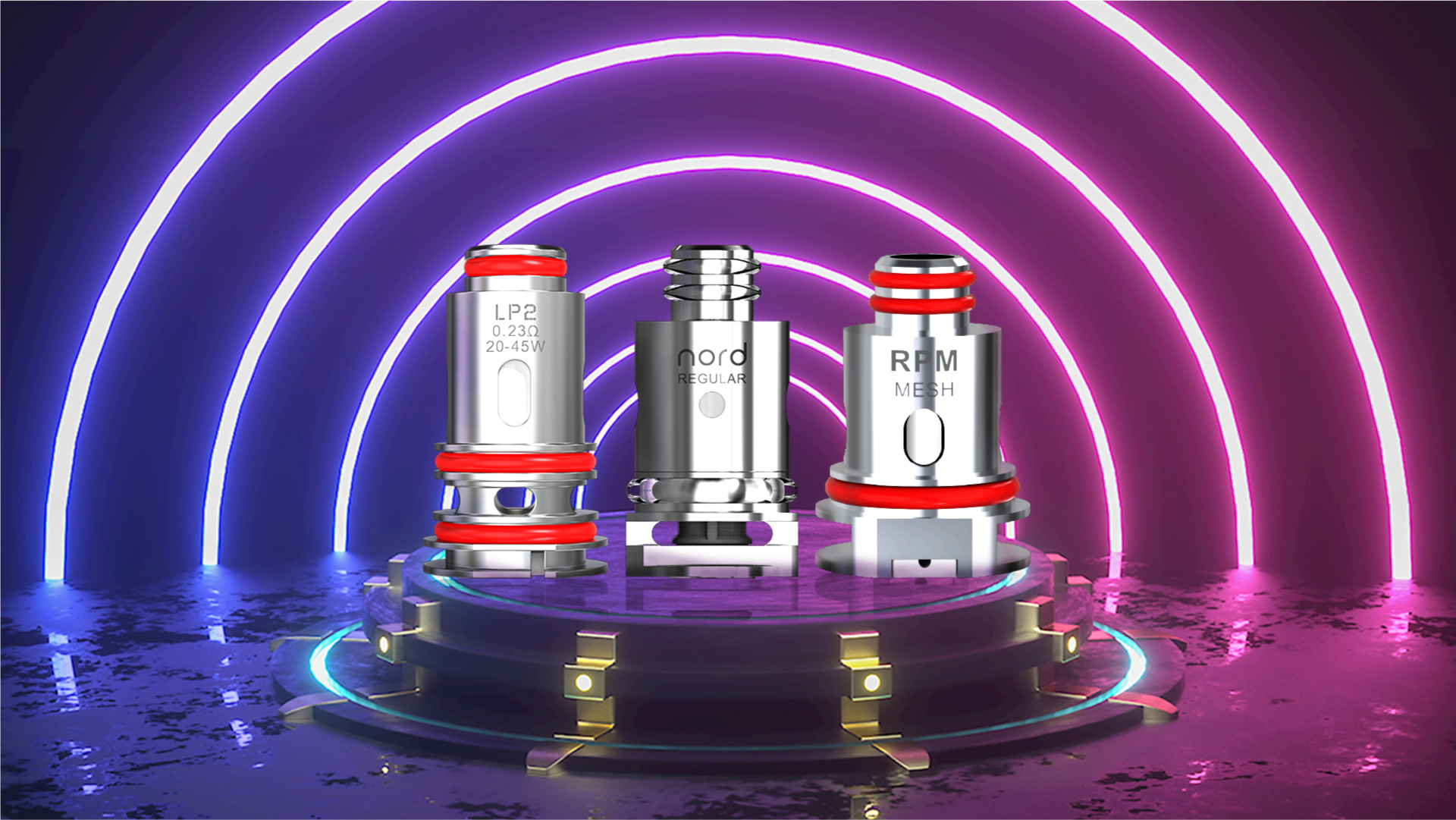 LP2 COIL INTRODUCTION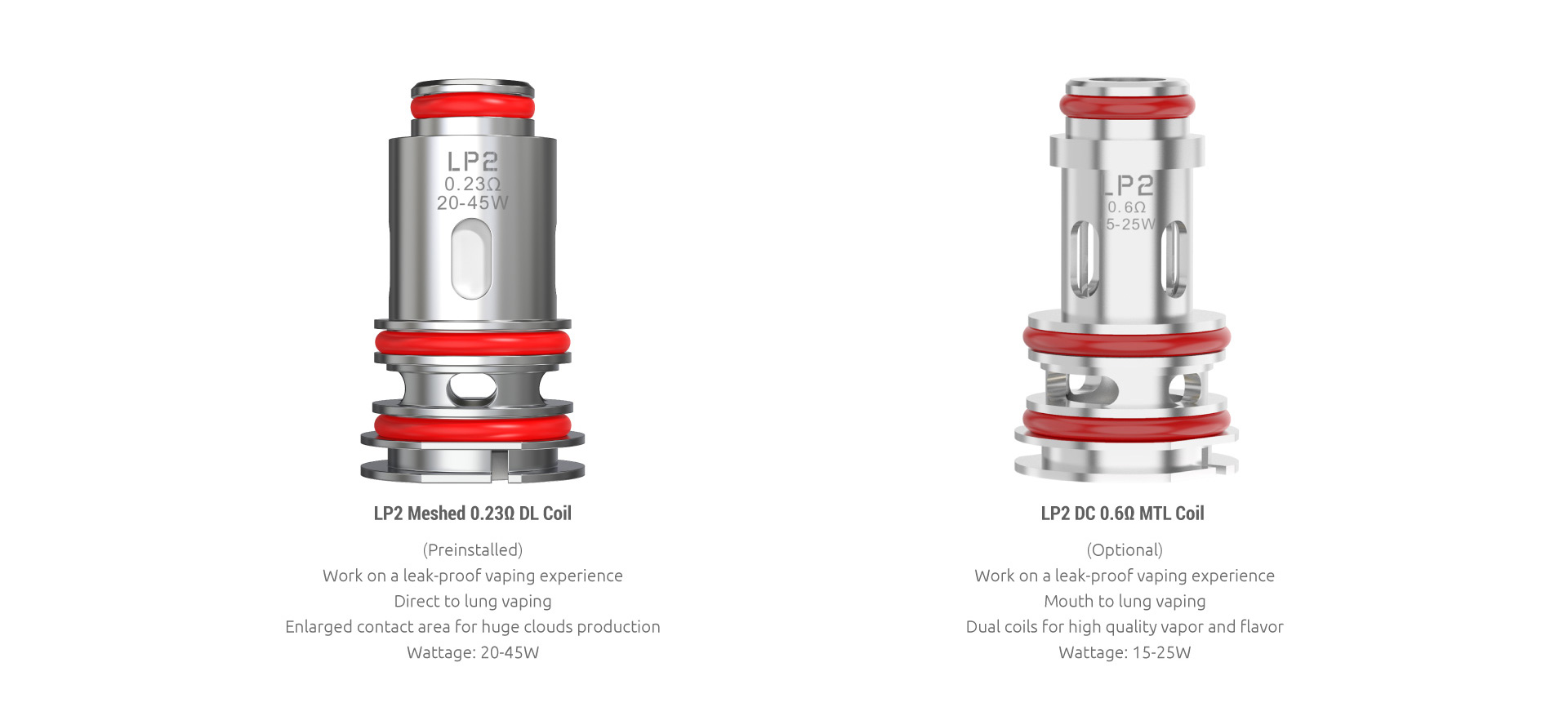 NORD COIL INTRODUCTION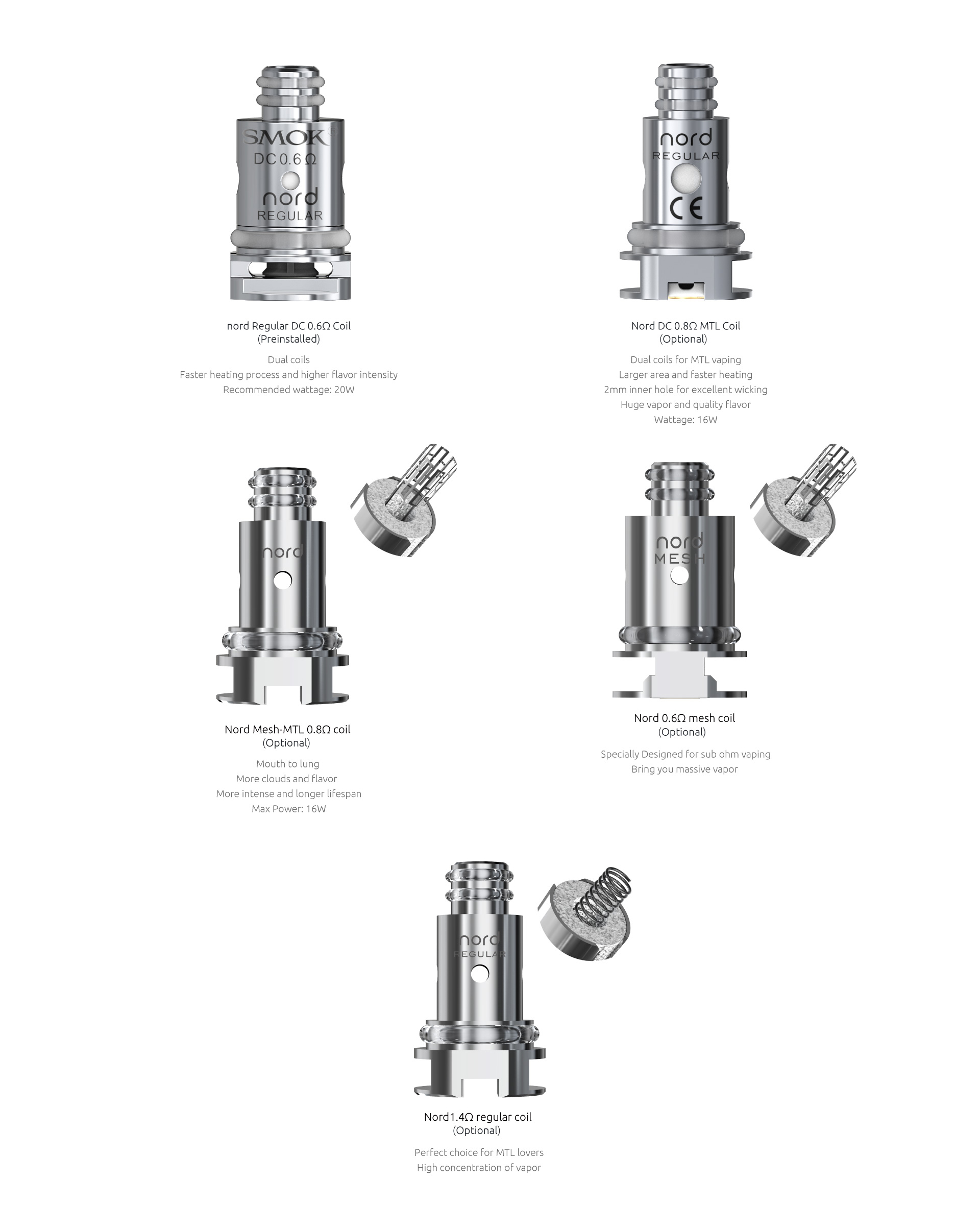 RPM COIL INTRODUCTION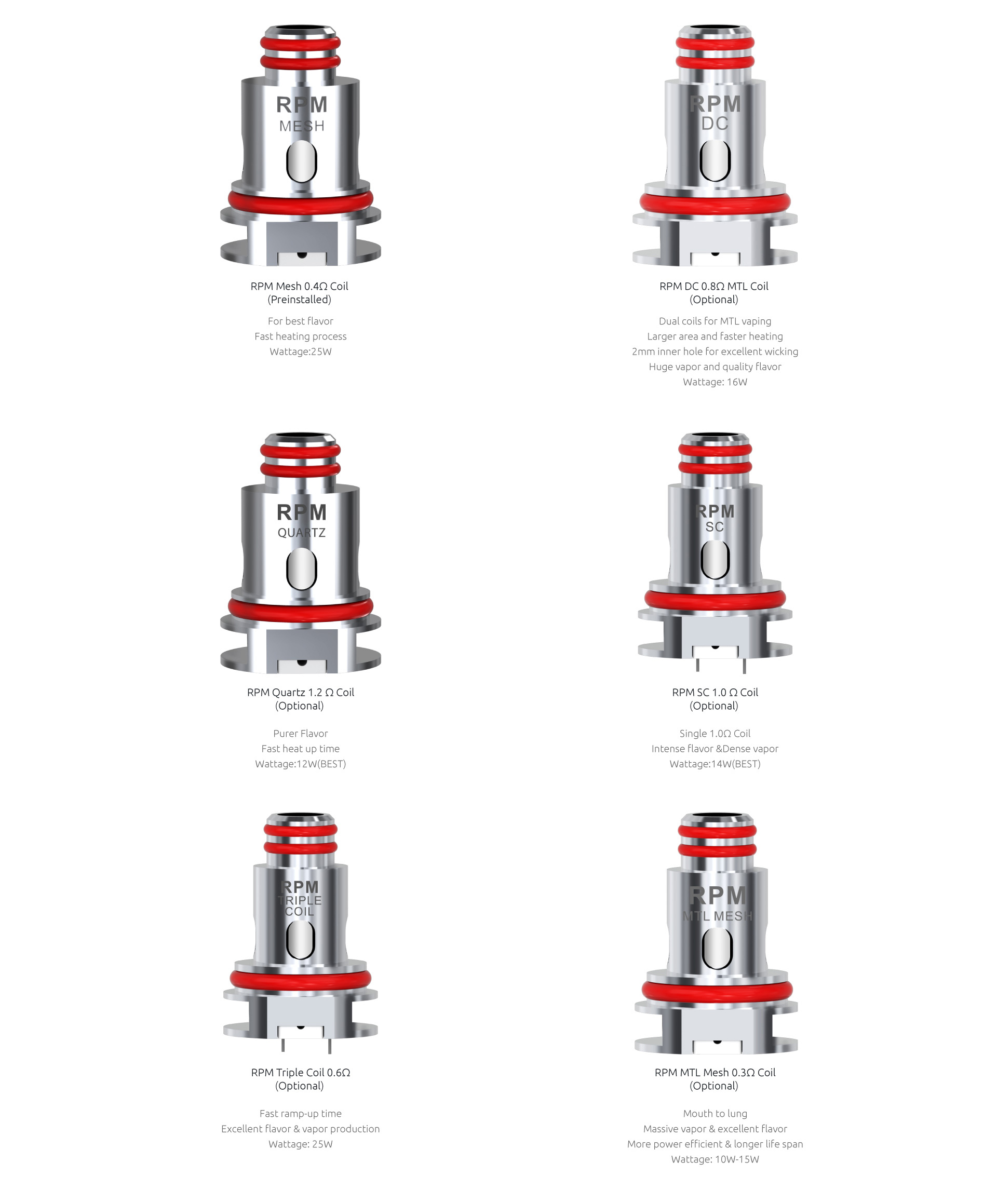 HOW TO FILL WITH E-LIQUID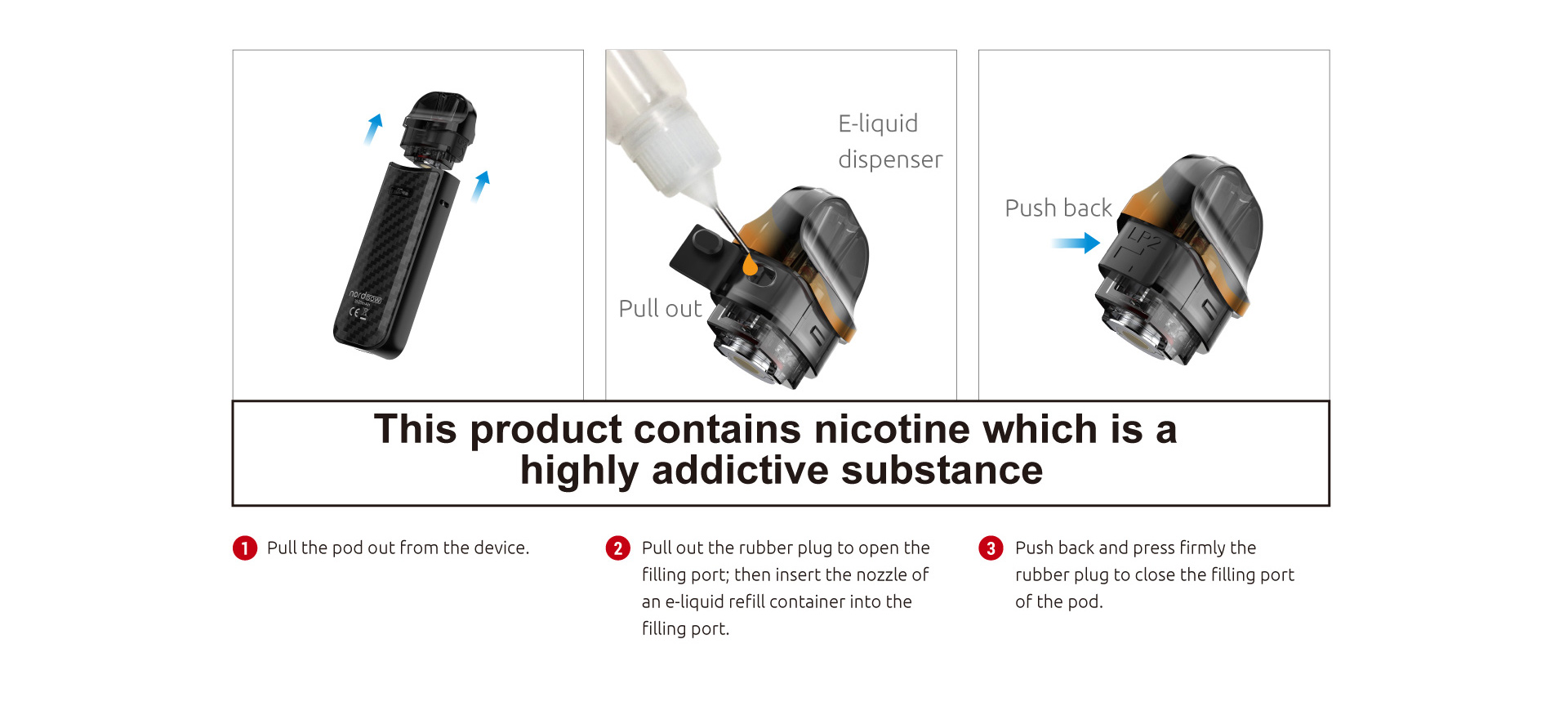 Additional information
| | |
| --- | --- |
| Colour | Black, Black Carbon Fibre, Black Red Marbling, Blue, Fluid 7-Colour, Red Leather |
| Brand | SMOK |
Brand
Smok
SMOK is the leading brand of ShenZhen IVPS Technology Co Limited, which is professional in researching and manufacturing electronic cigarette. It is located in Nanshan district Shenzhen City, the center of world E-cigarette supply chains. Since the foundation in 2010, SMOK has achieved an excellent reputation for its high quality, powerful innovation ability and outstanding customer service. Through continuous research and development in new technologies, SMOK has released a series of patented products which have made a profound influence on the whole industry. SMOK Dual Coils Cartomizer brought the vaping industry into the Dual Coils Times, Telecopic Mechanical MOD into a vital world, Besides, Vmax/Zmax into a variable voltage and wattage era. And Now the very first advanced personal Bluetooth vaporizer, SMOK BEC Pro, signifies that SMOK is the Leader brand of the worldwide intelligent ecig industry. www.papavapes.com
Smok - Kits